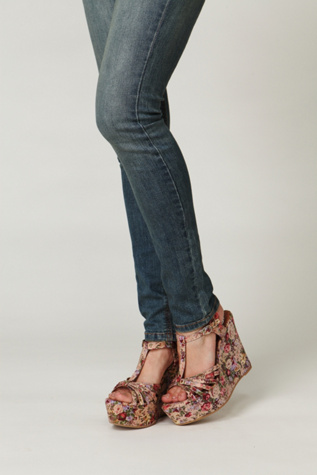 I am crazy about these strappy floral sandals! Too bad I don't think I could walk in them. They would be perfect if they were not so freaking tall! oh well... they're still cute :)
UPDATE!
I originally saw these shoes on free people's website. After doing some investigating I found that the designer is Jeffrey Campbell and he also makes these lovelies:
They are to die for!!
I don't know which ones to buy!!
Which one's do you like??